TAKE A PAGUDPUD TOUR 
Where do I start, and take a Pagudpud Tour? as there is so much to do in this scenic area. You can explore the Pagudpud coastline and walk on the white sands of Saud Beach, and go swimming, or snorkel or go scuba diving amongst the fish. However there are many other local sites to visit. Go windsurfing, go surfing, go hiking and walking, go bird watching, go mountain biking, go kayaking, and a lot more in the Pagudpud region when you take a Pagudpud Tour.
Every April, Pagudpud celebrates the Kangayedan Festival, don't miss it!

Pagudpud Tour Highlights
You can travel south to Burgos and visit the historic CAPE BOJEADOR LIGHTHOUSE.
There is also when visiting the lighthouse the town of BURGOS and the famous Gamet harvested from its shores. A good place to visit on your Pagudpud Tour.
You can then afterwards take a trip to Bangui and visit the BANGUI MARKET and buy yourself some fresh fruit, fresh vegetables, fresh seafood, and fresh pork and chicken, get yourself a fresh coconut to drink while there. Visit the town of Bangui and try some grilled fish from the roadside stalls on the way near Pasuquin. Also there are many salt stalls and salt refineries along this stretch of the highway. Another good place to visit on your Pagudpud Tour.
While you are in Bangui you can also visit Asia's first and largest wind farm, go look at the awe inspiring BANGUI WINDMILLS and have a cold drink or hot coffee at the café there and be hypnotized as the graceful blades slowly rotate.  Right now there are many new wind farms going in that dwarf the Bangui windmills, so have a look at what is going on as parts of the Philippines sustainable and renewable energy program.
Pagudpud Tour Attractions
You can travel to somewhere really beautiful and go swimming at Maira-Ira Point and Beach and the Blue Lagoon great for surfing and very picturesque. An essential stop on your Pagudpud Tour.
While there take a visit to nearby DOS HERMANUS ISLAND, it is worth the effort.
If you love the splendour, noise and fresh moisture laden air near a waterfall then you have to go visit KABIGAN FALLS.
Another great waterfall to visit is MABOGABOG FALLS and also there is the less visited and harder to access Saguigui Falls. It is a small waterfall situated at Barangay Balaoi. At great stop on your Pagudpud Tour.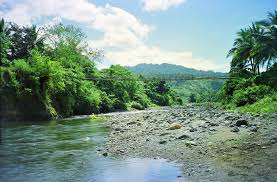 Come and visit Adams
Pagudpud Tour to the North
If you need somewhere else to go then travel to the Northwest of Pagudpud and see then you absolutely must go and visit ADAMS. Truly a hidden tourism gem, so get off the regular well beaten tourist track when you take your Pagudpud Tour.
Also while in the area come and visit KALBARIO PATAPAT NATIONAL PARK.
Stop at the PATAPAT VIADUCT and look out over Pasaleng Bay from the viewing platform, this links Cagayan to Ilocos Norte. A great place to visit on your big Pagudpud Tour.
Another great tour idea is to visit the  BANTAY ABOT CAVE.
Also make sure you visit the AGUA GRANDE RIVER PARK and the Agua Grande Mini-Hydroelectric Power Plant.

Pagudpud Tour Sights
Why not take a trip to PARAISO NI SAN ANTON.
Also worth a visit is a brisk and energizing hike to the NACATNAGAN CLIFF.
The beginning of the end for the World War Two Japanese Occupation started near Pagudpud and take a visit to the CAUNAYAN LANDING SITE and MEMORIAL.
Pagudpud Tour Activities
Why not take a white water kayak trip on the BULU RIVER and on your way to and from Laoag City there is a trip to the town of BACARRA and its historic churches when you are on your Pagudpud Tour.
Also no local trip would be complete with out a visit to the salt making town of PASUQUIN and the famous Pasuquin biscochi. Buy your bag of pure salt from the roadside stalls and try local fresh caught fish at one of BBQ stalls. Enjoy your Pagudpud Tour!